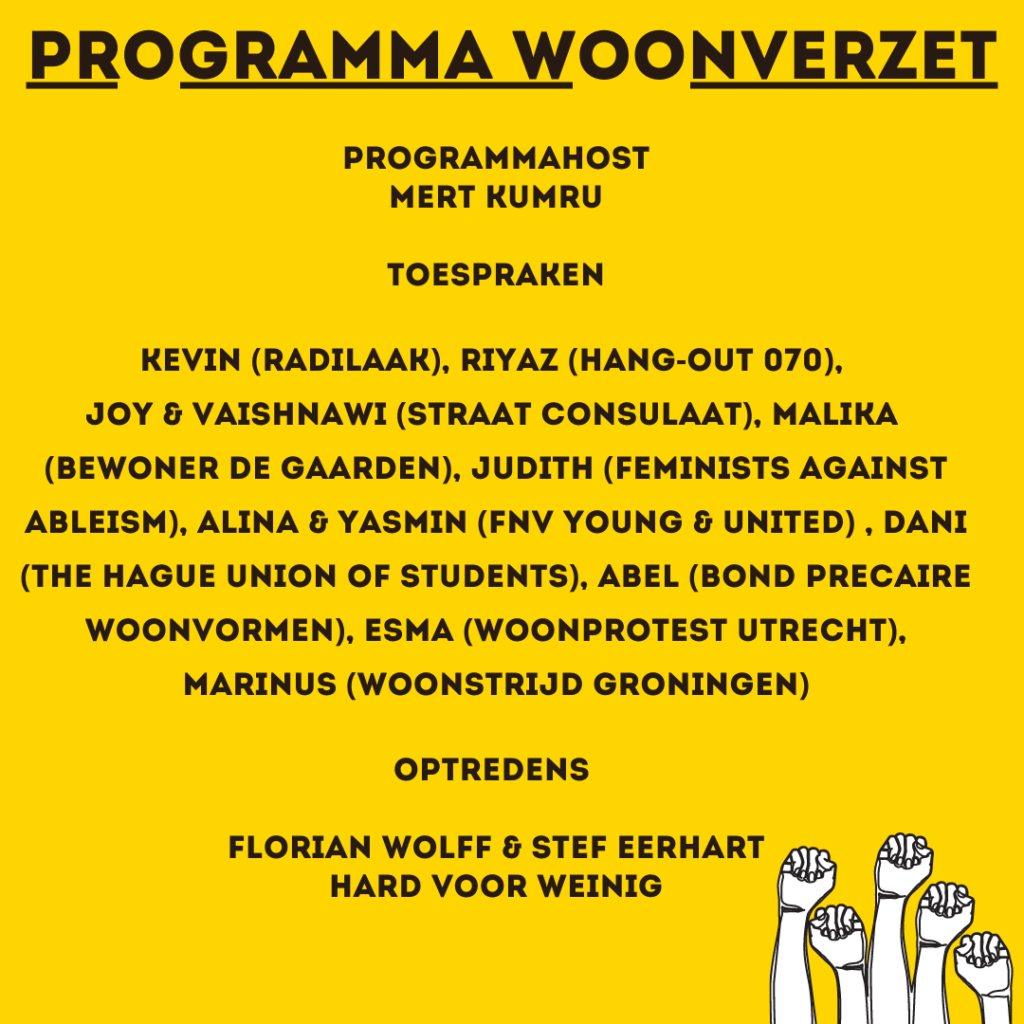 Link voor livestream:
https://www.youtube.com/watch?v=VEZBH_AdPlQ
Woonverzet announces route of the march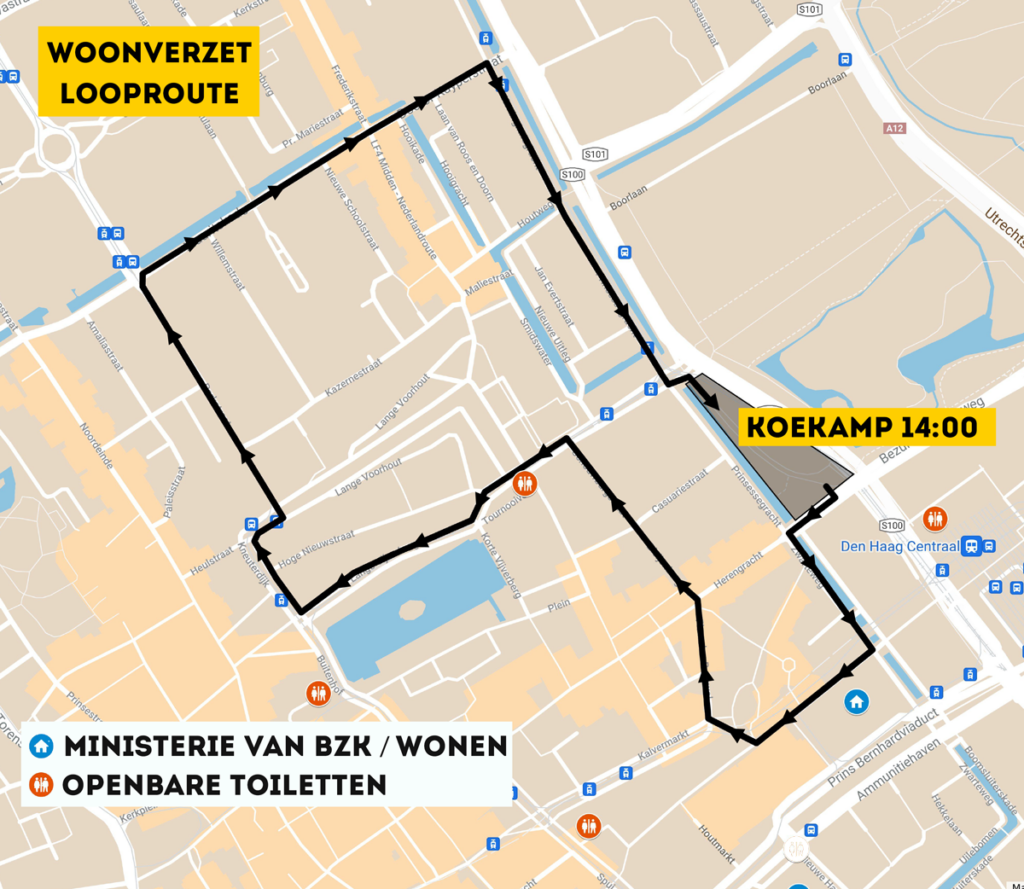 The demonstration starts on Sunday 14th november at 14h at the Koekamp. After a program on stage we will walk together through The Hague to make our demands heard! We will be passing by the ministry that is in control of housing.
All people supporting our demands are welcome to participate in the march, regardless of origin, religion, (a) political believes or the color of clothing.
People who are blaming the housing crisis on the weak and marginalized in society are invited to stay at home. We demand housing for all, including statushouders, the undocumented and migrants workers.